Virtual Accelerator Program
AeroInnovate is an eight-week business accelerator for early stage aviation, aerospace, and drone startup companies. For the first seven weeks, four or five companies meet virtually with the AeroInnovate team of mentors, staff, industry professionals, and gener8tor to refine their pitches and pitch deck, develop executive summaries, and accelerate their business.
During the eighth week of the accelerator, companies will visit Oshkosh for AeroInnovate's Pitch Camp, EAA AirVenture Oshkosh, and the 11th Annual Pitch & Mingle. Pitch Camp is a two-day event that helps finalize each company's pitch, and helps them prepare for questions from investors and industry professionals.
On Sunday, July 21, the AeroInnovate cohort will each set-up a display space at EAA AirVenture Oshkosh. Booth space is provided by AeroInnovate. The five companies will be on display all week, a perfect networking opportunity at the World's Greatest Aviation Celebration where nearly 600,000 aviation enthusiasts from more than 80 countries gather.
AeroInnovate's 11th Annual Pitch & Mingle will take place on Wednesday, July 24, at the Alumni Welcome and Conference Center on the University of Wisconsin Oshkosh campus. Each founder will pitch their business to a crowd of aviation investors, industry professionals, and enthusiasts.
The program's goal is to facilitate the alignment of passionate, successful investors and industry leaders with the best aviation-related opportunities in the world.
AeroInnovate has created a network of entrepreneurs, investors, and industry leaders designed to help aviation related start-ups commercialize their ideas since 2008.
Russell Kirkman
CEO, Tellus Aerospace
"Aeroinnovate is a special program for entrepreneurs in the aviation industry. It helped us not only refine our strategy for engaging in the marketplace, it was also instrumental in providing an avenue for us to develop contacts that have led to the immediate acceleration of our business. They provide top notch advisers and the kind of personalized support that you wouldn't find in other accelerator programs. I would highly recommend it to any early stage company that is looking to make an impact in the world of aerospace."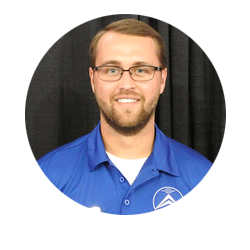 Christian Smith
CEO, Interactive Aerial
"AeroInnovate was a fantastic help getting us formally on our feet. We had our idea for about 4 months before the accelerator program began in the spring of 2015, but hadn't created anything like business plans, executive summaries, or even looked at funding models. The AeroInnovate team helped us work through all of those hurdles, building the foundation in which Interactive Aerial still functions on today. The virtual accelerator made things easy by allowing us to still operate in Michigan, but prepared us for the pitch night at Oshkosh during the summer. That pitch was the first public presentation we had ever given as a team!"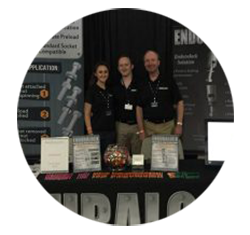 Diana Greenberg
Co-Founder, Enduralock
"With the help of the AeroInnovate team and the individuals at Gener8tor, we were able to fine tune our investor pitch and overall approach to fundraising. Throughout the program we gained access to numerous potential customers and key individuals in the aerospace industry. We are very appreciative of AeroInnovate's guidance, as well as the opportunities that have been presented to us as a result of our participation in the program."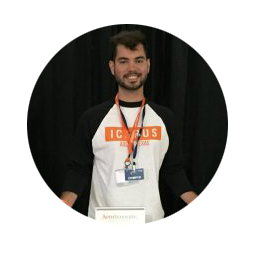 Nick Sinopoli
Founder, ICARUS Devices
"Aeroinnovate was my first big break. I left for Wisconsin with a few hand built prototypes, some tools and little else. What I found was a community of people willing to help me, believe in me and give me a crash course in business. I count the people I've met through the program as some of my closest confidants and earliest advocates. Unlike many "Shark Tank" type pitch competitions, nobody is looking to shoot you down and you don't just show up and pitch. The Aeroinnovate team helps you hone in on what will make your business successful and support you the whole way."

2019 Program Schedule
Applications Close: April 26, 2019
Accelerator Start: June 4, 2019
Arrive in Oshkosh, WI: July 19, 2019
Pitch Camp: July 20 & 21, 2019
AirVenture 2019: July 22-28, 2019
Pitch & Mingle: July 24, 2019
Benefits of AeroInnovate Virtual Accelerator Program
Opportunity to pitch at Pitch & Mingle
Ability to connect with leading firms in aerospace
Two-day Pitch Camp focused on refining message and delivery of prelimenary benefit statements
Access to research through our university research center
Mentorship from aviation, engineering, marketing, IT, and legal professionals
Highly-customized support to help founders successfully build a go-to market strategy
*Benefits subject to change*
Exhibit space at EAA AirVenture Oshkosh
Housing provided during EAA AirVenture Oshkosh
Access to more than $1 million in discounts to products and services
Should I apply to AeroInnovate's virtual accelerator program?
AeroInnovate was created to help early stage aviation and aerospace companies grow and prosper. Our network of mentors, industry leaders, partners and aviation enthusiast will connect you & your company to the resources  you need. It's free to apply and be a part of the program!