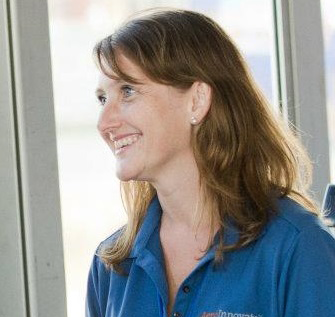 Meridith Jaeger
Founder
Meridith Jaeger is a co-founder of AeroInnovate and served as its founding director for six years. She is currently the Executive Director for the Wisconsin Family Business Forum and holds more than twenty years professional experience in communication, marketing, business development, and project/event management.  Meridith has also served as the Executive Director of the Council for Innovation and on the Fund Organizing Team for the Angels on the Water investment fund. She continues to provide resources to entrepreneurs and small businesses in her current role and is committed to building mutually beneficial partnerships and assisting organizations to meet their success. Meridith earned her Bachelor of Arts degree (cum laude) in corporate/organizational communication from Northern Illinois University and a Master of Science Degree in Educational Leadership from the University of Wisconsin Oshkosh.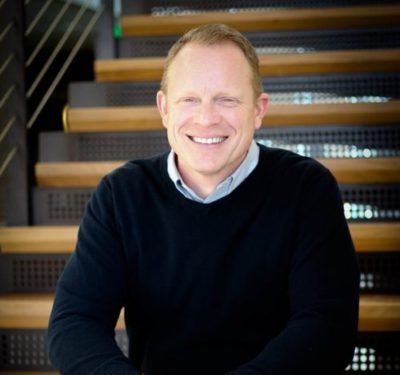 Steve Slocum
Director
Steve Slocum is the director of AeroInnovate.  He is a marketing and leadership professional with more than 20 years of experience in nonprofit, healthcare, telecommunications industries. Steve's interest in aviation runs deep thanks to family involvement in the U.S. Air Force, Federal Aviation Administration and the Experimental Aircraft Association.  He graduated from University of Wisconsin Whitewater with a Bachelor of Arts degree in public relations and from Concordia University – Wisconsin with a Master of Business Administration degree. As the director of AeroInnovate, Steve is responsible for leading the AeroInnovate business accelerator program and developing and directing strategic and financial plans for all of our educational and economic development initiatives related to aviation.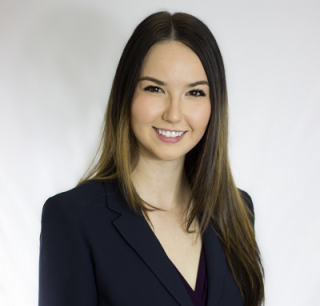 Teresa Dorlack
Accelerator Coordinator
Teresa Dorlack is the accelerator coordinator of AeroInnovate and gBeta. Teresa is the Director of Growth Management Academy as well. She is responsible for coordinating all logistics, marketing, and event coordination for AeroInnovate, Growth Management Academy, and gBeta.  Teresa graduated from the University of Wisconsin Oshkosh with her Bachelor of Science in human services leadership. She was recently honored at the National Young Women to Watch Awards for her work empowering young women to pursue careers in
male-dominated fields.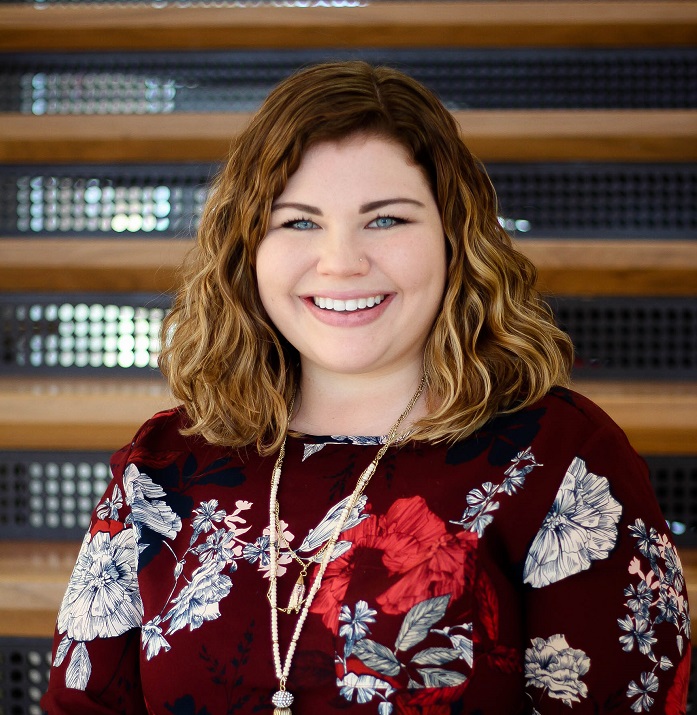 Sami Diederich
Marketing Intern
Sami Diederich is currently the marketing and public relations intern for AeroInnovate.  She is responsible for updating the website and social media platforms.  Sami is a senior at the University of Wisconsin Oshkosh studying interactive web management with a minor in journalism and an emphasis in digital marketing. 
Sam Mathison
Marketing Intern
Sam Mathison is currently the marketing intern for AeroInnovate. His responsabilities include recruiting, outreach, updating social media and design. He is a senior at University of Wisconsin Oshkosh studying marketing with a sales emphasis and psychology minor. 
Meet the Advisory Board & Mentors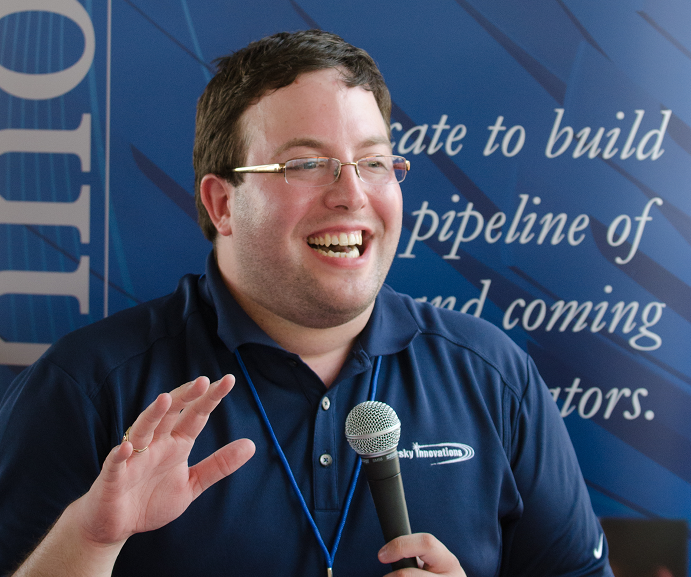 Jonathan Hartman
Advisory Board Member & Mentor
Jonathan Hartman currently serves as an Disruptive Technology Lead for Sikorsky Aircraft, located in Stratford, Connecticut. His focus is on maturation of future vehicle concepts and related technologies, with emphasis on next generation energy storage and use, dedicated unmanned systems, and autonomy-enabling technology. Since joining Sikorsky in 2009, his responsibilities have grown to include a wide range of roles, notably technical project management, small business acquisition, strategic planning, academic partnerships and talent acquisition. Currently, Jonathan's primary role is Team Lead for Project Firefly, an all-electric technology demonstration helicopter.  Jonathan received his Bachelor of Science in mechanical engineering from Yale in 2009. Jonathan brings knowledge and experience.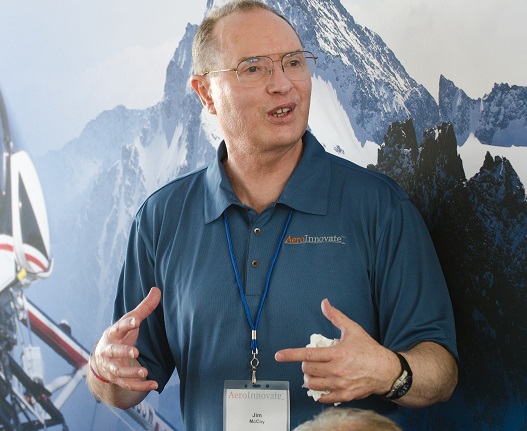 James McCoy
Advisory Board Member & Team
James M. McCoy is a multi-career entrepreneur, venture investor and business development executive based in Silicon Valley. Over four decades, Jim has founded and grown multiple billion-dollar international companies and contributed in a broad range of industries and technologies. His work spans computer, consumer electronics, aviation and biotech instrumentation industries.
Jim has been a seed, founding or early stage investor and/or board director with over 20 successful companies. Most recently, he was Chairman of Pliant Technology, recently acquired by SanDisk (SNDK-NASDAQ.) Jim was founding CEO of Maxtor (purchased by Seagate, STX-NASDAQ,) and a co-founder of Quantum (QTM-NYSE.) He graduated from San Jose State University, California, with a B.S. degree in industrial engineering and management and has been issued five patents. Jim's longest professional interest, deepest roots, first employment and current primary business focus is in aviation. He has been an active private pilot for over 30 years.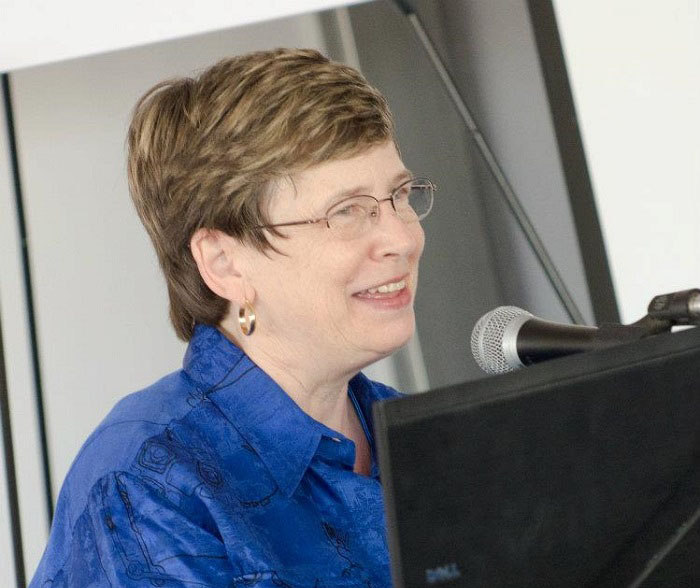 Gretchan Jahn
Advisory Board Member & Mentor
Gretchen Jahn is President of Knotridge Corporation, an aviation consultancy. Gretchen brings over 30 years of entrepreneurial experience in manufacturing, IT and aviation leadership, both domestic and international.
As owner and Director of Knotridge, Gretchen provides strategic consulting services to businesses in aviation and manufacturing industries. She recently completed an assignment as COO of REMOS Aircraft, a manufacturer of high quality Light Sport Aircraft with locations in Germany and the U.S. She and the team focused on reducing costs and aircraft inventory while improving customer service and sales. Prior to Knotridge, Gretchen was the General Manager of Alpha Aviation Ltd of New Zealand, a manufacturer of two seat aerobatic trainer aircraft. She was a founding board member of the Aviation Industry Cluster, fostering increased aviation capacity and capability within New Zealand.
Formerly, Gretchen was CEO of Mooney Airplane Company, where she doubled the production rate, brought two new models to market and solidified the bond that Mooney owners had with the factory. Gretchen was co-founder of Aegis Analytical Corporation, a software company that provides systems to pharmaceutical and biotech companies to boost their manufacturing efficiencies. As an entrepreneur Gretchen was a partner in two additional startup software companies. During her career she also held executive positions at small and large companies within multiple industry sectors.
Gretchen received her BA with honors from Lawrence University and her MA from the University of Colorado. She also obtained her Certificate in Integrated Resource Management (CIRM) from the American Production and Inventory Control Society (APICS).
As an avid pilot and airplane owner for more than 25 years, Gretchen holds a US commercial pilot's license with instrument and seaplane ratings and a New Zealand private pilot's license. She is a member of the 99s, the Colorado Pilots Association, and Women in Aviation International. She is on the Board of AeroInnovate (EAA), LAMA and the Air Race Classic, Inc., and competes in cross-country handicapped speed racing.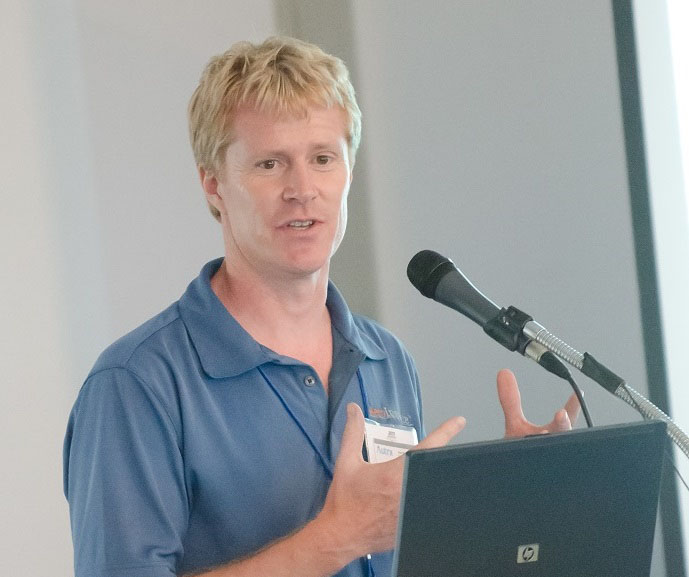 Kurt Waldhuetter
Advisory Board Member
Kurt Waldhuetter and Meridith co-founded AeroInnovate together in 2008.
Kurt Waldhuetter, BA, MS has 20 years professional experience to share, the past 12 pertaining to start-ups and technology commercialization including strategic director, team building, IP portfolio strategy, product development, marketing and business development. He is a co-founder of AeroInnovate and is the Vice President, Business Services for the Aurora Research Institute.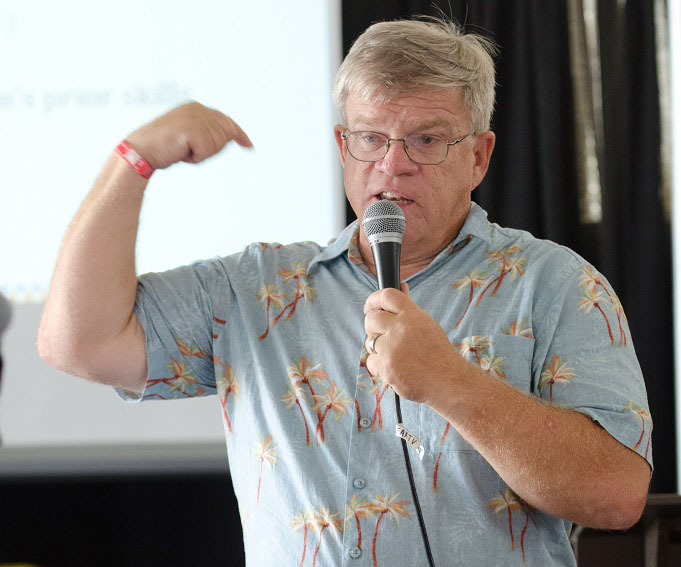 Bill Joos
Advisory Board Member
Bill Joos is the principal of "Go To Market Consulting" based in Palo Alto, California, in the heart of Silicon Valley. He works with early-to-mid stage companies, venture capital firms and their portfolio clients to help entrepreneurs accelerate their success.  Bill spent seven years as the VP of Entrepreneur Development at Garage Technology Ventures, an early-stage venture capital firm that he co-founded along with Guy Kawasaki. While at Garage, he earned a reputation for his expertise in providing portfolio clients with effective, hands-on, action-oriented strategic and tactical mentoring and coaching.
In 2004, Bill founded his own practice and extended his services to global clients. He has worked with literally hundreds of early-to-mid stage high-technology startups worldwide and successfully helped them polish and clarify their messages and refine their fundraising and customer presentations. Beyond being a leading "pitch doctor," his services also include revenue and pricing strategies, business alliances, business development and marketing.
Over 20,000 entrepreneurs worldwide have attended conferences or workshops where Bill has been a featured keynote speaker on entrepreneurial topics.
He has also held sales and marketing positions with a variety of companies, including IBM, and served as VP Sales at the software division of Apple Computer.
Interested in becoming a mentor?